Tooth whitening may not be for all patients, and the treatment is carried out subject to an examination by the dentist.
Whitening is a common cosmetic procedure available in most dental practices. Recent legislation has meant that only a registered dentist can carry out whitening in the United Kingdom. The most common method that is used is a method with overnight trays that can be worn by the patient overnight during their course of whitening.
Methods of using laser tooth whitening are also available, however these methods are normally more costly and confined to a single visit where there is less control over the final result.
Benefits of at home Tooth Whitening
Trays are reusable so can be used for a second course of  whitening months down the line when the teeth have built up their natural staining again. This means that for the second course all that needs to be purchased is the Gel and you're set.

It is in the patients control. If the  whitening causes sensitivity, which is a commonly reported side effect, the length at which the trays are kept in can be reduced.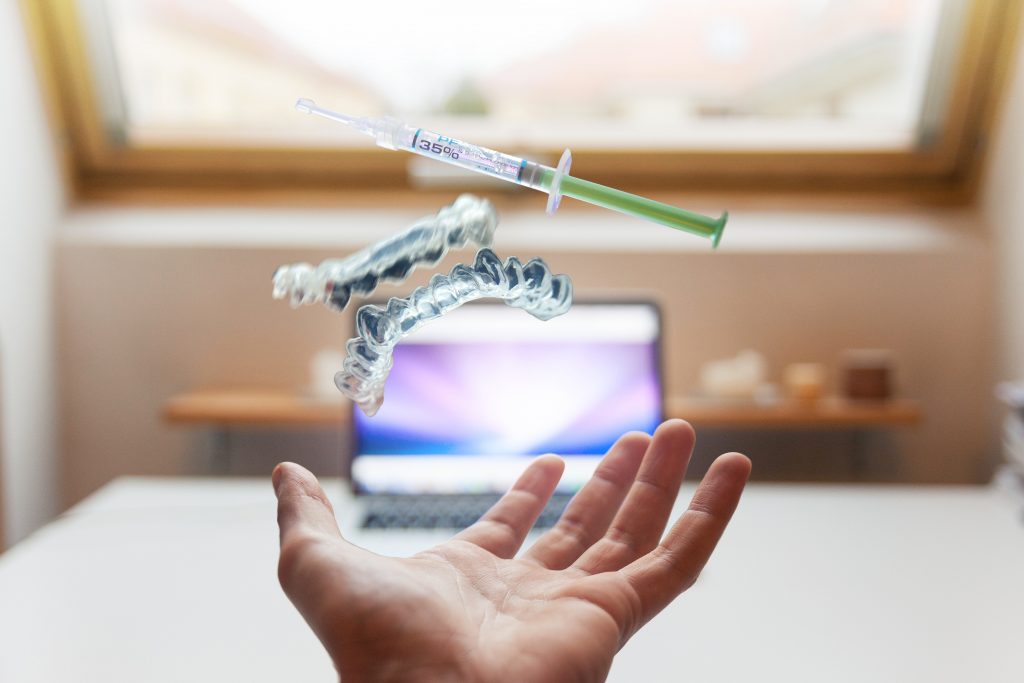 Want to know more about Tooth Whitening?
To read an article written by our very own Dr Robert Zabihi, and published on the Doctify health care blog 
To read our practice patient information document about  whitening and the instructions for its use.
| Tooth Whitening | Price |
| --- | --- |
| Upper and Lower Arch | £300 |
| Single Arch Only | £200 |
| Internal Bleaching | £200 |
| Syringe of Gel | £40 |